We are excited to announce our TKO (Tiger Knowledge Online) academy which will be an online exclusive option for GUSD students during the current COVID pandemic. The TKO academy is an individualized online learning system for Globe students facilitated by Globe teachers. Our TKO students will be able to enjoy all extra-curricular benefits of in-person students (such as clubs, athletics, robotics, etc). We understand that the COVID pandemic has created unease, worry and uncertainty. We want to provide our students and families options to best suite each person's individual needs. More information will be released soon about the online exclusive option and other in-person or hybrid options (pending further information from the Governor). All enrolled students/families will be given the opportunity to choose their preferred option . Thank you for your patience as we work towards solutions to safely educate our students. Go Tigers!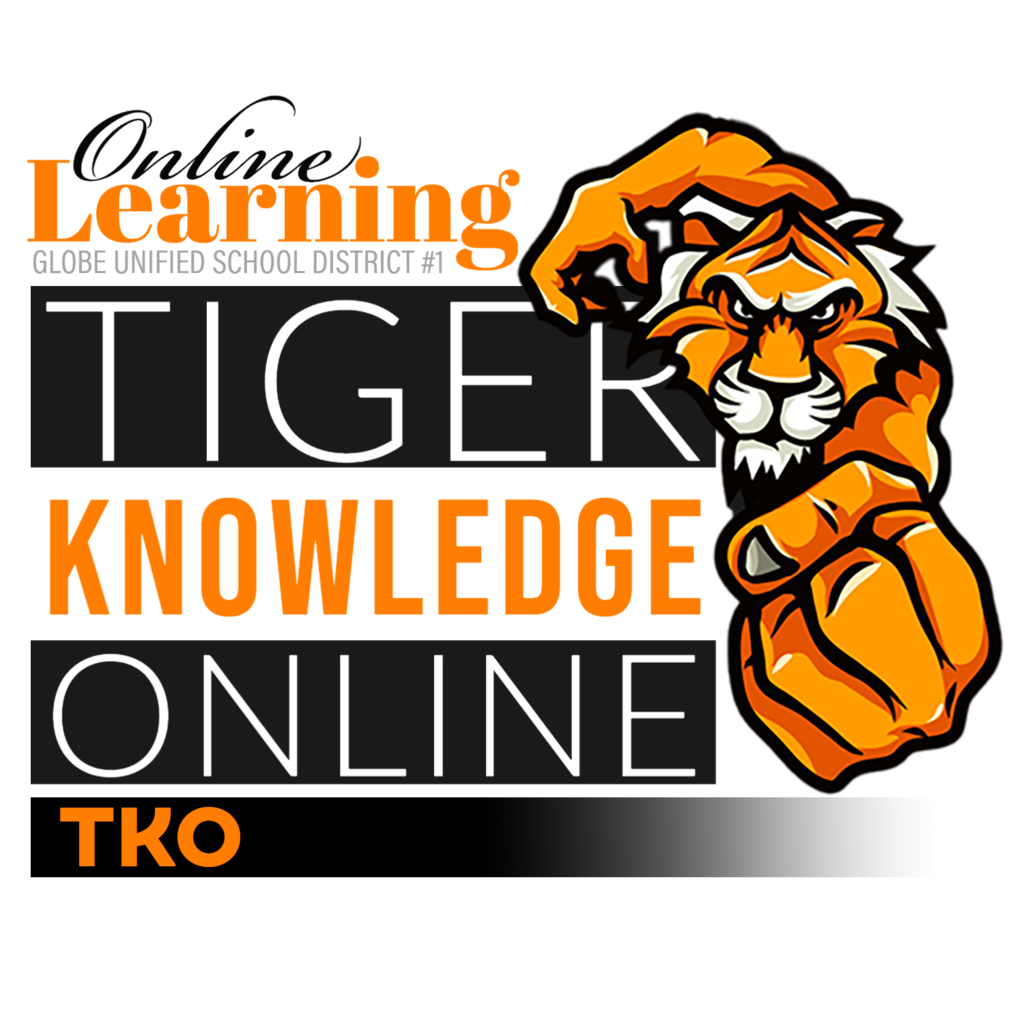 Hot temperatures - Stay hydrated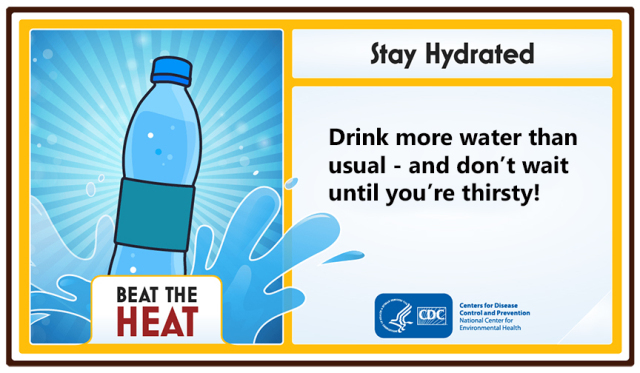 As a reminder, we will be serving, "FREE MEALS" curbside at Copper Rim Elementary starting Monday, July 6th, and every Monday, Wednesday, and Friday from 11 am to 1 pm through July 24th. To be safe, if you have filled out a Parent Waiver Form, you can pick up "FREE MEALS" for all your children without the children being present. Remember this program is open to any and ALL students. Please see image for more details.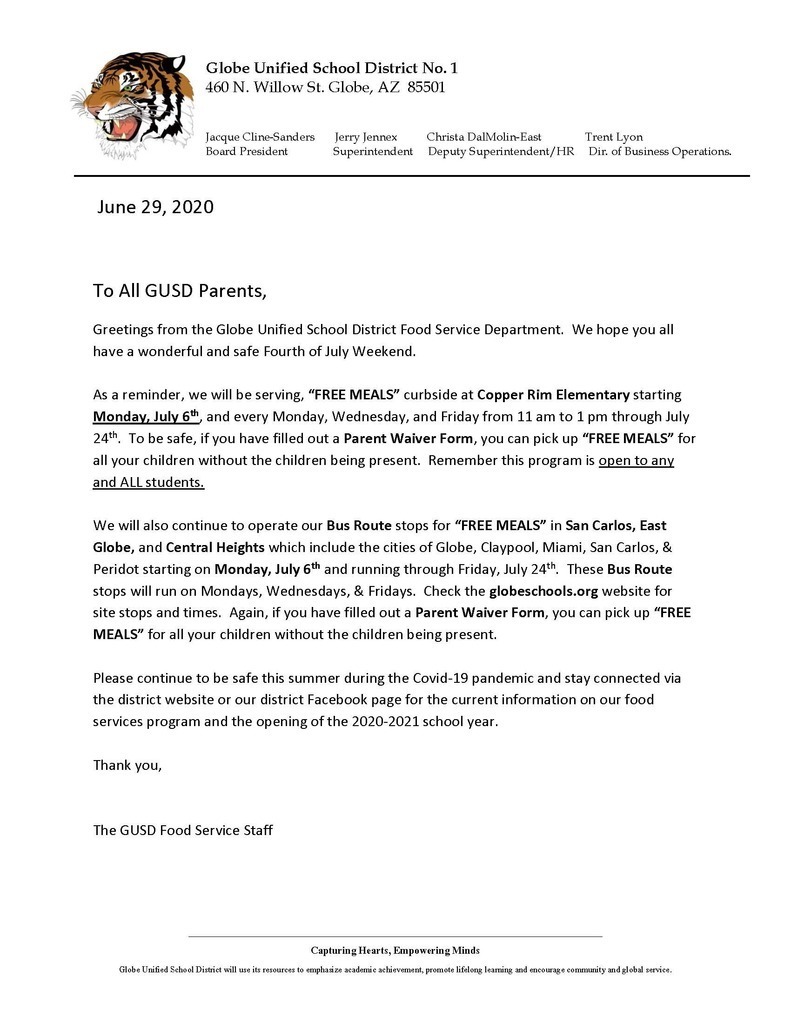 Good afternoon, students!