Get District Tech Support
The K12itc Help Desk is available via phone and chat, 7:00 a.m. to 4:00 p.m., Monday through Friday. Onsite I.T. office closed on Fridays.
For Phone Support, please call
816-382-4840
For chat support or to submit a work ticket please visit https://dashboard.k12itc.us/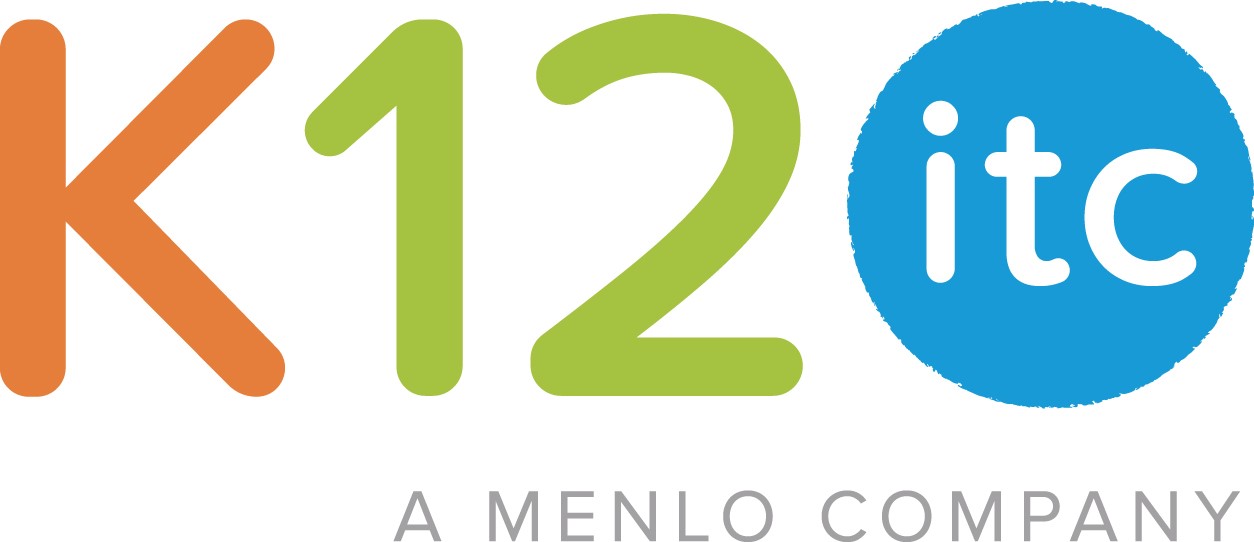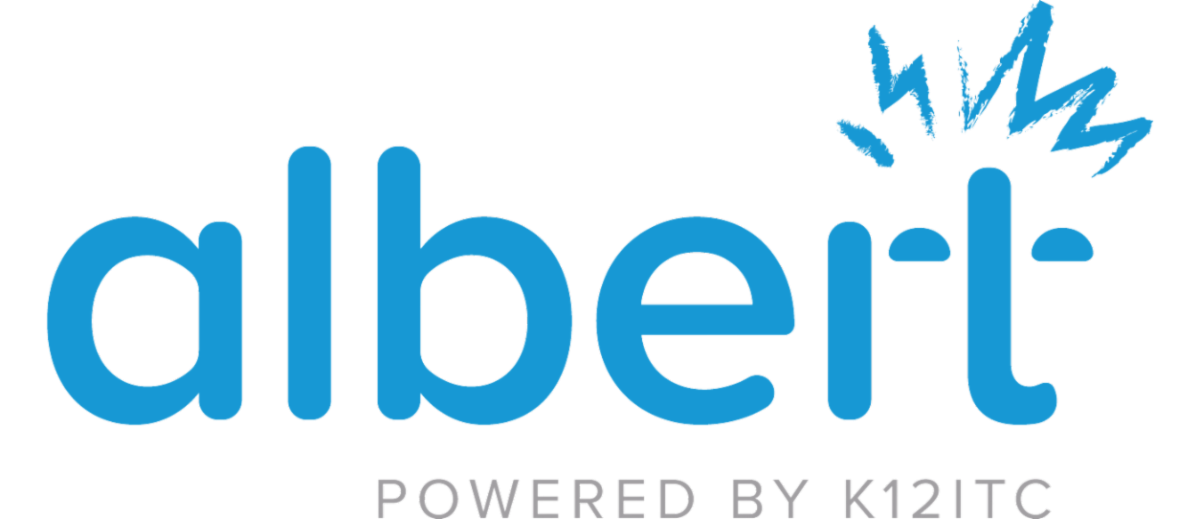 Albert is a technology platform exclusively for K-12 schools. Within the Albert platform, you can set up printers and access share folders. In addition to the platform, the Albert team manages all your district's infrastructure (servers, wireless, switching, firewall) and keeps your district data secure and backed up.
Login to your Albert Account at: albert.k12itc.com
Welcome to the Globe Unified School District Technology Support Page
Albert Self-Help
Help Desk Support is now in the Albert Dashboard
End users are now able to access the Help Desk via the Albert Dashboard.
· Login to albert.k12itc.com
· Click on the ticket icon under the new Support box.
· Then Click "Open New Ticket".
· Fill out the Ticket Form with as much information as possible.
Click "Submit".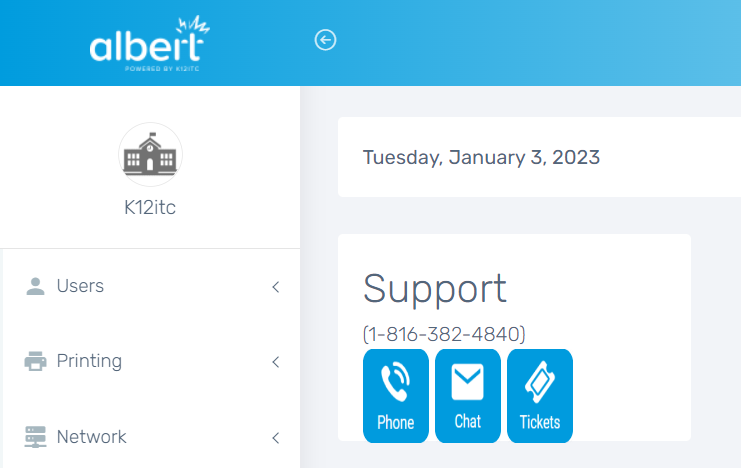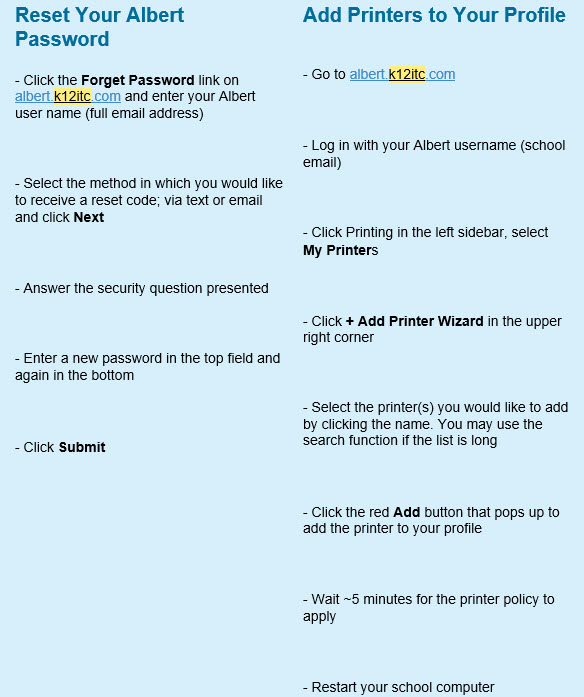 Browsing & Internet Safety Resources for Students
Google's 'Be Internet Awesome' program teaches kids the fundamentals of digital citizenship and safety so they can explore the online world with confidence.
The program provides presentations and slides for staff, training for parents, and a free online game for students.
The program focuses on 5 key areas:
Be Internet Smart: Share With Care
Be Internet Alert: Don't Fall For Fake
Be Internet Strong: Secure Your Secrets
Be Internet Kind: It's Cool To Be Kind
Be Internet Brave: When In Doubt, Talk It Out
Visit the Be Internet Awesome site here!