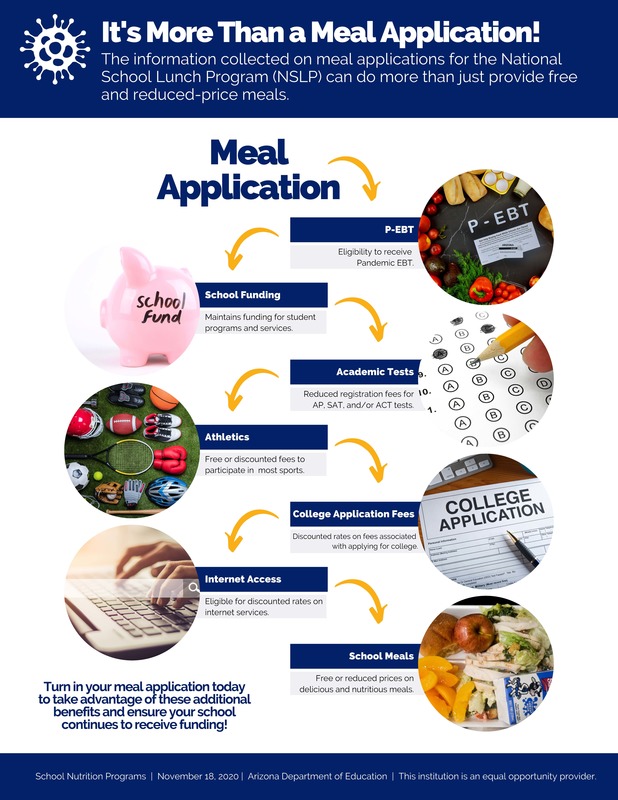 Dear Parents,
Please take time to fill out a very important form for your students and our District. Normally, you are asked to fill out the application for free/reduced meal benefits at the beginning of the year. We request that you fill out the form, even if you believe you are not eligible, as soon as possible and no later than January 13, 2022.
It is IMPORTANT that you complete the application because application completion does so much more than providing free/reduced lunches to those that qualify. In our District, it also provides funding for additional paraprofessionals, reading supports, and educational programs to enhance your child's educations. We need this funding.
You can print the APPLICATIONS FORMS or you can do your meal benefit application online at Mealtime Apply Online. Please complete all forms in their entirety to avoid delay in processing. All information in the forms are confidential.
Again, please fill out this form as soon as possible to help us keep funding for important school programs and for free/reduced lunch eligibility. Please fill out the form even if you believe you do not qualify.
If you have questions about the school meal program, please contact Craig Hagen at craig.hagen@globeschools.org or 928-402-6043. We look forward to working together to ensure your children receive nutritious meals this school year.
Sincerely,
Craig Hagen
Foodservice Supervisor
Globe Unified School District