March 1, 2023 Dear Friends and Families of Globe Unified School District, Can you believe it's already the 1st of March? It seems like this year has flown by. We are entering our third trimester of school here at Globe Unified School District. Before we know it we will be approaching the end of the school year and I didn't want that to catch us all off guard. With the approach of spring, I just wanted to take a couple of minutes to update you about what is coming up in the next few weeks and months. Parent-Teacher Conferences-Parent-Teacher conferences will be held next week March 8th and 9th, 2023. Please be proactive and be in touch with your child's teacher. This will help ensure a successful completion to the school-year. Spring Break- GUSD will be observing Spring Break from March 13-16, 2023. There will be no school for the week. State Testing – Beginning on March 29th and ending on April 20th for grades 3 and above GUSD will be administering Arizona state testing. I encourage all of you to support your students and help them be in a frame of mind to do their best in this task. Please feel free to contact your building principal if you have questions about state testing and how it impacts your student. Graduation and Year-End Activities- Globe High School graduation will be held on Thursday, May 25th, 2023 at 7:30 PM at Harbison Field. Please keep in mind that there will be many other year-end activities in each of our schools. There will be assemblies, programs, and events. Please be on the lookout for these activities. There is much to do in the remaining third of the school-year and I wanted each and every one of you to be aware of how quickly the time is marching on. Thank you for continuing to support our students and staff as we seek to live up to our vision of "Capturing Hearts, Empowering Minds". Best wishes over the next weeks and months, Jerry Jennex, Superintendent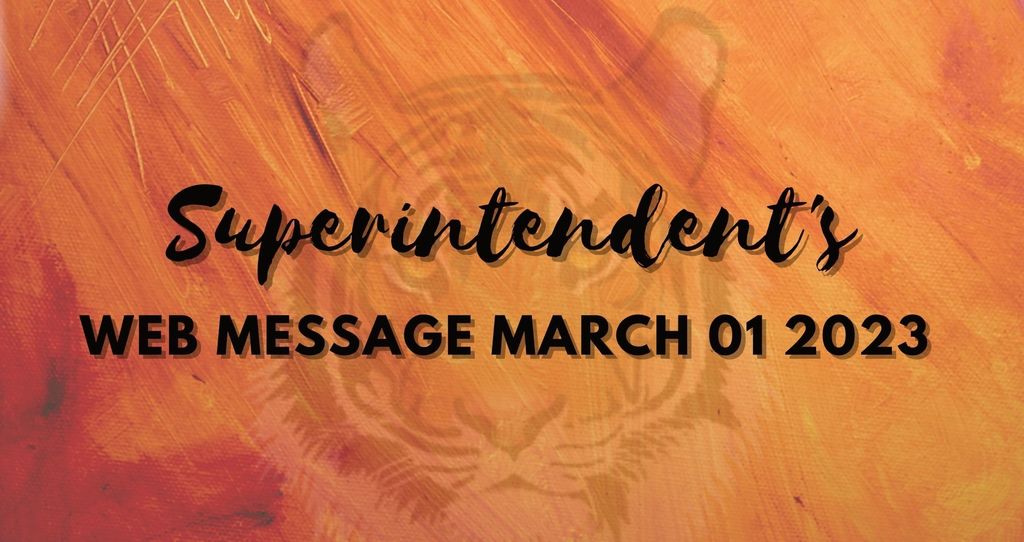 School Board Meeting for 02/01/2023 will begin at 5:30 PM.

January 19, 2023 Dear GUSD Family (Staff, Students, Parents, Guardians, and Community), I wanted to take a minute to update you about the work being done on next year's calendar. At our GUSD governing board meeting last evening results of the recent calendar survey were shared with the board. The survey was posted on the GUSD website for about 10 days over the past couple of weeks. Two calendar options were presented. One continued with same pattern the district has operated with over the past several years with school starting in late July or early August and finishing by Memorial Day. The second option provide a full week off for Thanksgiving rather than two days, but required students and staff to return for 3 days after Memorial Day. There was a total of 975 responses to the survey. 606 responses were from parents and guardians, 213 responses were from students, and 156 responses came from staff. Overall the results were tipped slightly in favor of option 2 with 52.5% favoring that choice. Staff preferred option 2 with 53.2% choosing that calendar. Parents and guardians favored the option 1 calendar (similar to our current calendar) with a 52.3% preference. Student preferred option 2 by an almost 2 to 1 ratio with 65.7% preferring that option. The governing board will make a decision about the 23-24 calendar at the next regularly scheduled board meeting on Wednesday, February 1, 2023 at 6:00 PM in the Mofford Center (old junior high) Board Room. The survey results were indicative of no real clear opinion about how important a full week off at Thanksgiving is to our stakeholders. Parents and guardians slightly preferred to mirror the calendar of the last several years. Staff slightly preferred to have a full week off at Thanksgiving and return to school after Memorial Day. Students clearly wanted a full week off at Thanksgiving. Overall option 2 was slightly preferred, but not by a wide margin. Taking all of the information into consideration, I will be recommending that the board approve a calendar for 23-24 which reflects the same pattern as we have been operating on for the past several years. I want to thank everyone who took time to participate in the survey. The closeness of the results illustrate how difficult it is to make everyone pleased with a calendar. I trust that we can all work together to do our best with the calendar the board approves. Thank you all, for all you do to support GUSD as we try to live out our vision, "Capturing Hearts, Empowering Minds". Best wishes to all, Jerry Jennex, Superintendent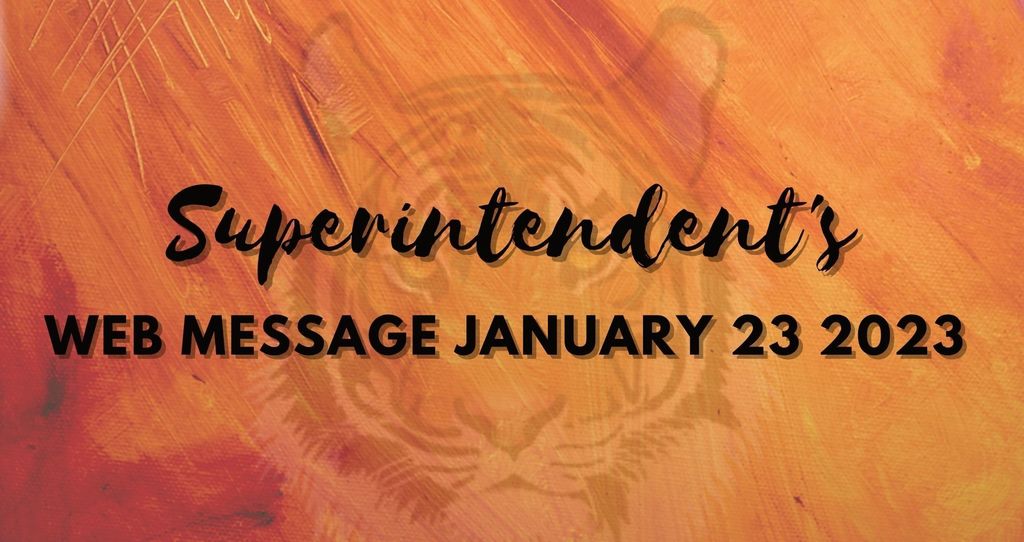 Come cheer on your HDMS tiger basketball players at San Carlos High School! (860 US-70, Peridot, AZ 85542) First game starts at 8:00am! GO TIGERS!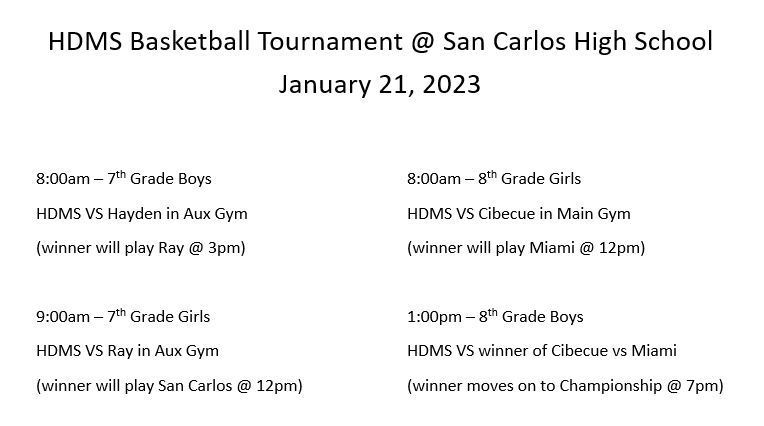 Updated HDMS after-school tutoring schedule starting 8/22: Monday - Social Studies, Tuesday - ELA, Wednesday- Science, Thursday- Math Please coordinate with your student's teachers on days your student will be attending afterschool tutoring. All after-school tutoring will be conducted from 4:00 - 5:00 pm.

Just a friendly reminder to all parents and guardians, please remember to register your child before Monday, August 1, 2022, even if they attended GUSD last year. All student records must be updated and verified before starting school. To register click the link down below:
https://bit.ly/3cLsbSu

Regarding prior text notification: GILA COUNTY HEALTH DEPARTMENT will be offering COVID-19 & Flu Vaccination Clinic on Thurs. Feb. 17th Starting at 3:30 PM by Appt. only at Copper Rim Elementary please call 928-910-4009 option 1. See Flyer on
www.globeschools.org
or GUSD Facebook for more details. Our apologies for the confusion on the prior text message

It's More Than a Meal Application

Hello from your 2020-2021 HDMS Student Council, To say this last school year was crazy would be an understatement. We've thought long and hard about how we can help make a positive difference and help out our struggling community. With that being said, this year's big fundraiser will help put money back into Globe/Miami/San Carlos. We're going to donate ALL the proceeds from our fundraiser back to a worthy and helpful business or organization. To do that, we need your help! Please, click on the link, browse the catalog, and buy something delicious for yourself or someone you love! You'll not only be helping yourself out, but also people in need in our community. Also, please share with your friends, family, casual acquaintances, or even complete strangers! We need all the help we can get! Thank you for all you do!! Gratefully, Your 2020-2021 HDMS Student Council Link to online fundraiser:
https://seller.clubschoicefundraising.com/Home/SchoolPage/HIGH92

Spring 2021 Bus Schedules 03/15/2021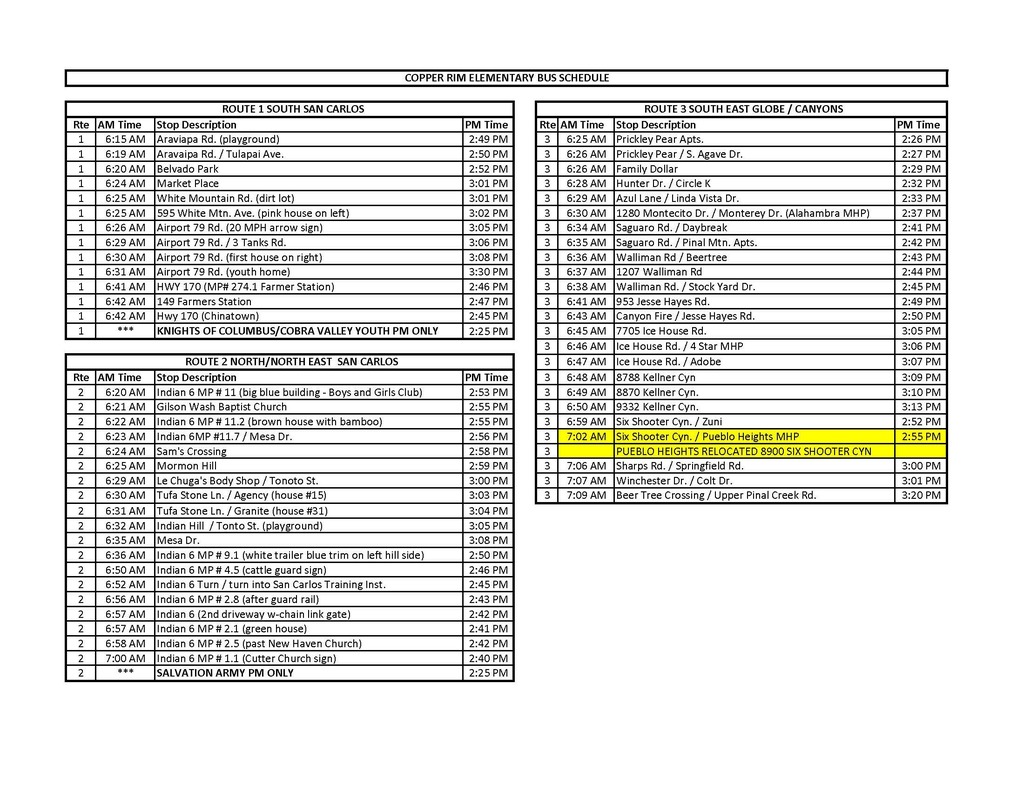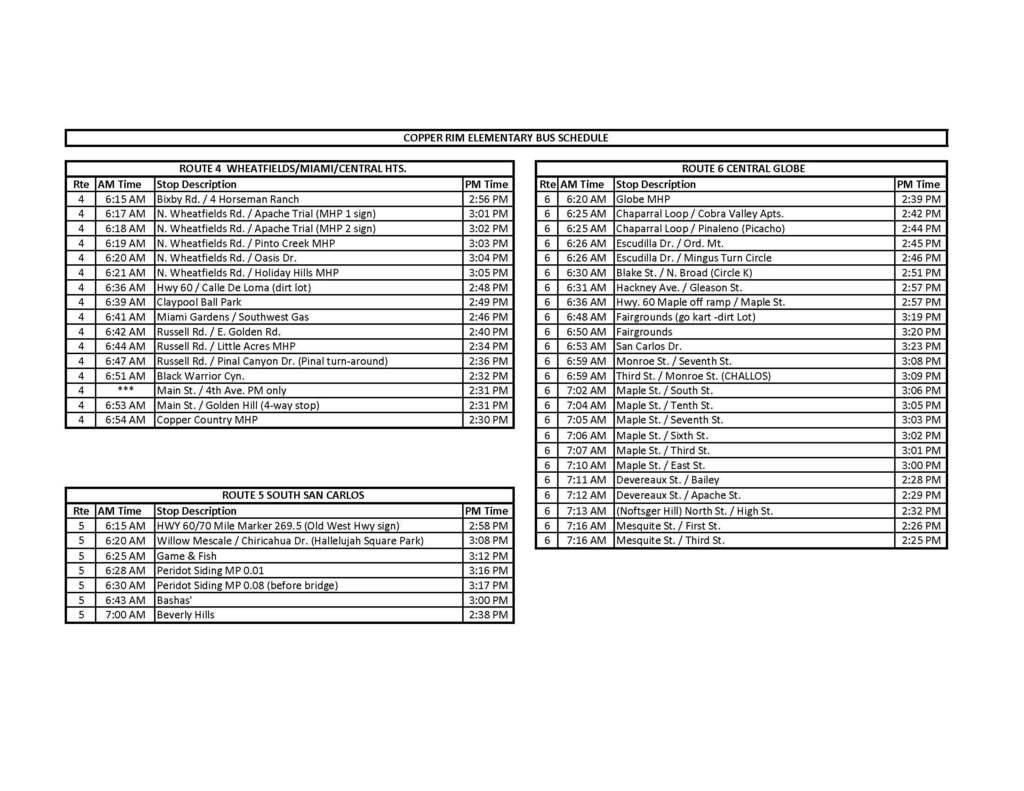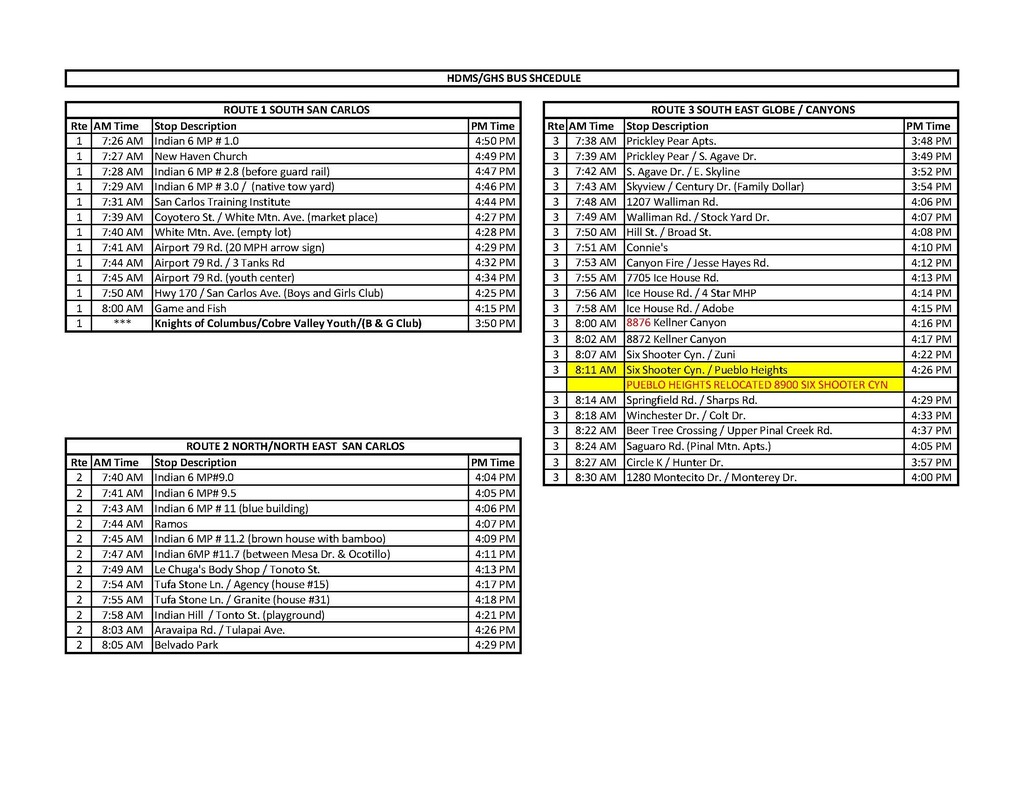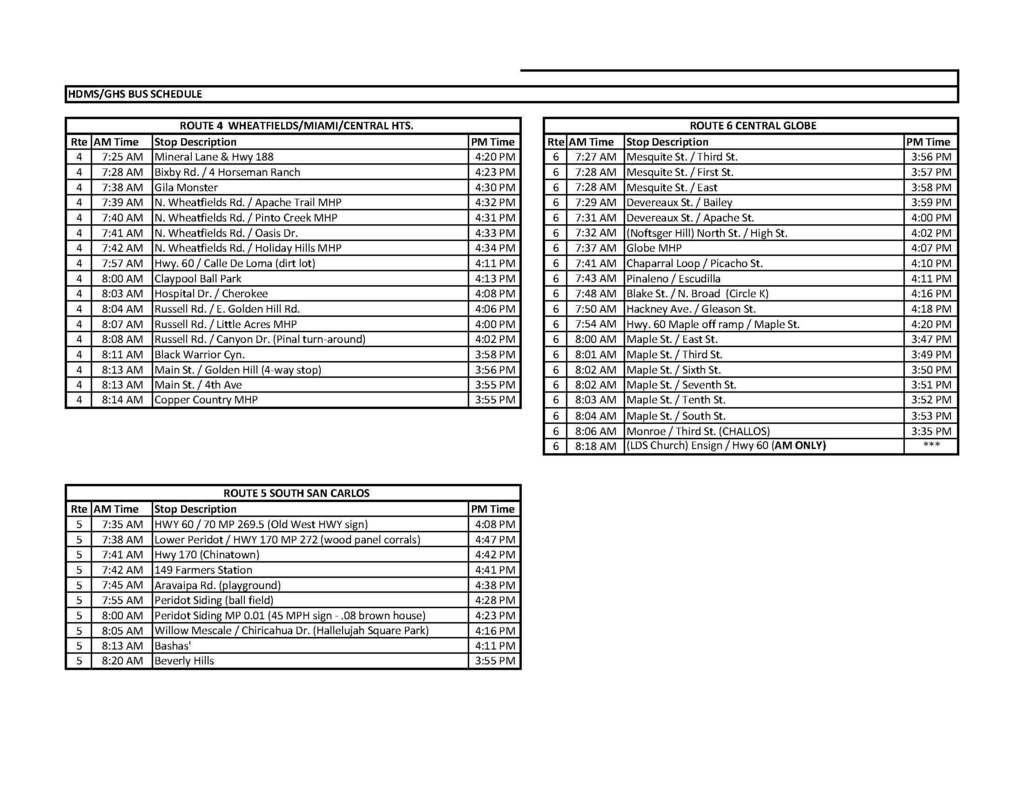 Important notice from City of Globe Mayor Al Gameros: Just received word from the Gila County Health Department that AZDHS has given them permission to now open up this weekends mass vaccination to all Gila county residents. You DO NOT have to go on the website to book an appointment. Just call 928-402-8888 up until 5 pm today.

Important notie from Mayor Al Gameros: Just received word from the Gila County Health Department that AZDHS has given them permission to now open up this weekends mass vaccination to all Gila county residents. You DO NOT have to go on the website to book an appointment. Just call 928-402-8888 up until 5 pm today.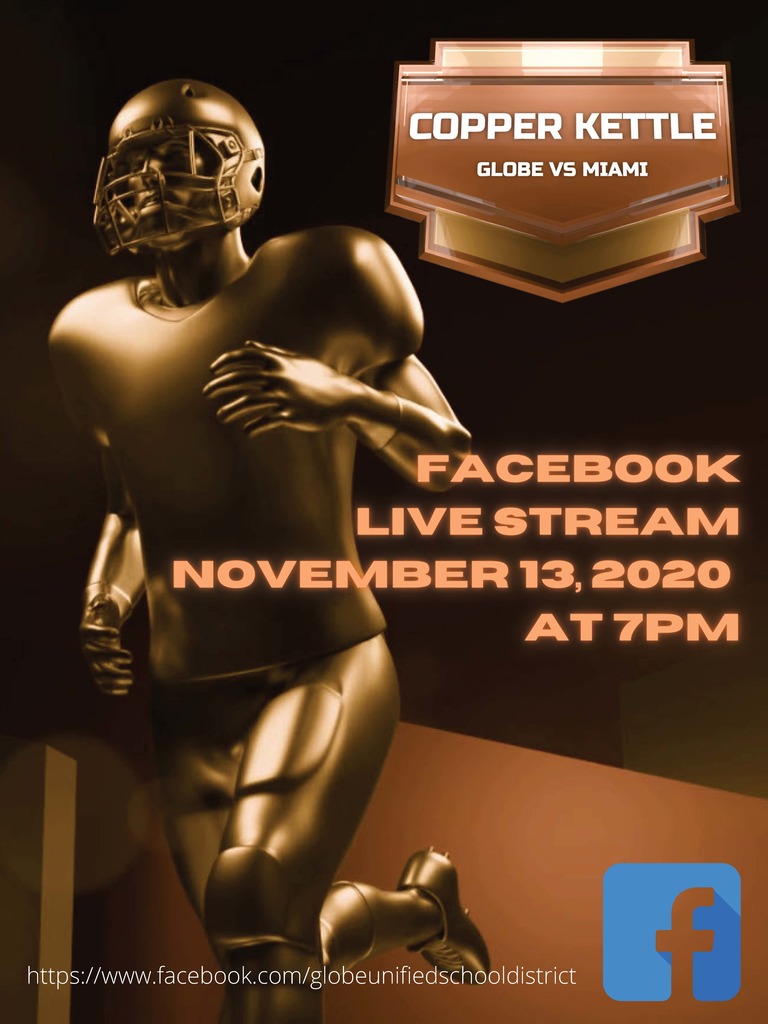 Public Service Announcement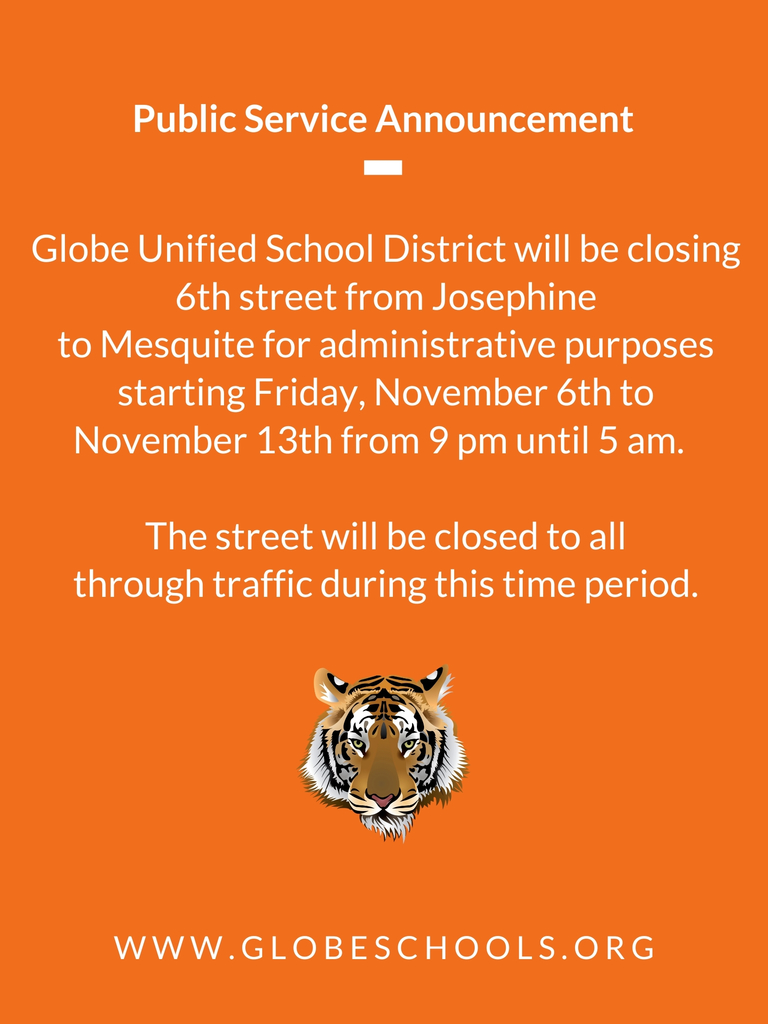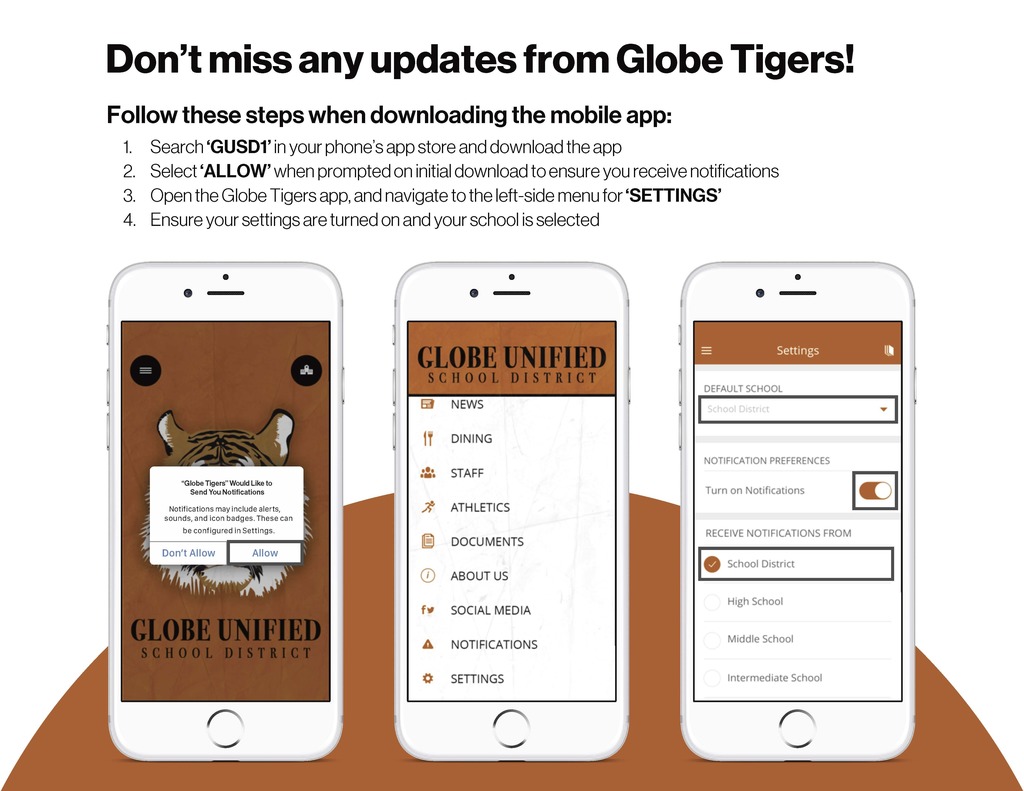 Beginning Monday September 14, 2020 Parents, Guardians, and GUSD Students can now call K12itc support services for technical help. See flyer for details.

"Attention" 6th grade In-person / Hybrid students High Desert Middle School will be hosting orientation on 9/16 and 9/17 from 4pm - 5pm See Flyer for more details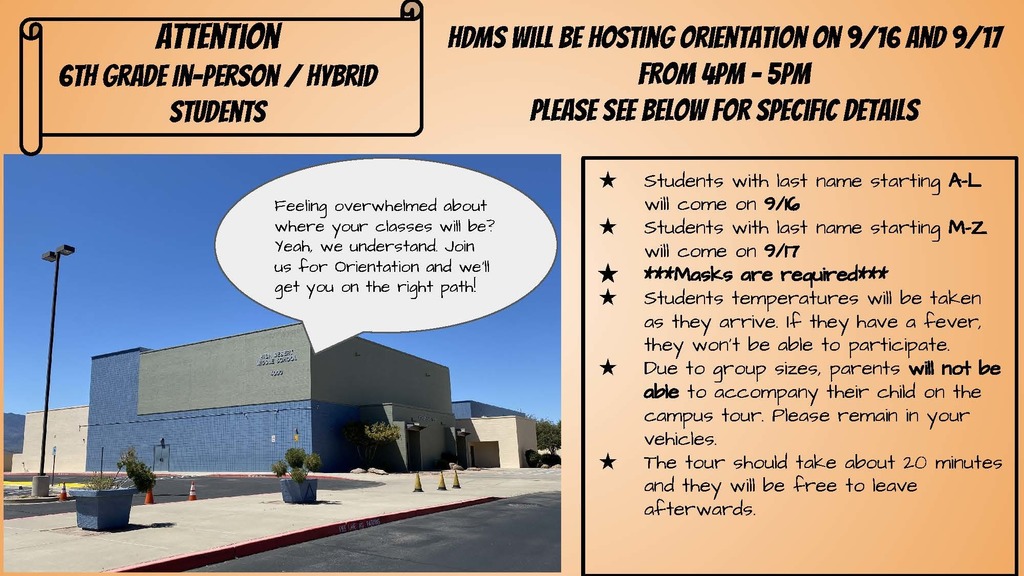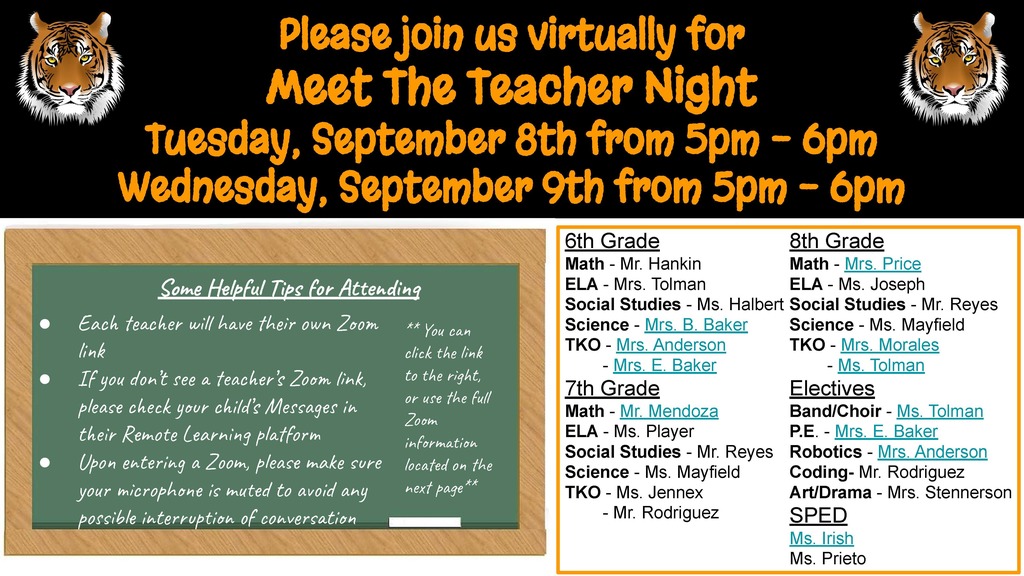 Dear GUSD Families and Friends, Last evening, the Globe Unified School District Governing Board approved the return to in-person instruction for our district beginning September 21, 2020. Their approval was for the three options (TKO- online; Hybrid- 2 days online, 2 days in-person; and In-Person - 4 days) attendance model that they had originally approved in July. The protocols including face covering requirements and other requirements for preventing COVID - 19 spread will be in place as we go back to in-person instruction.