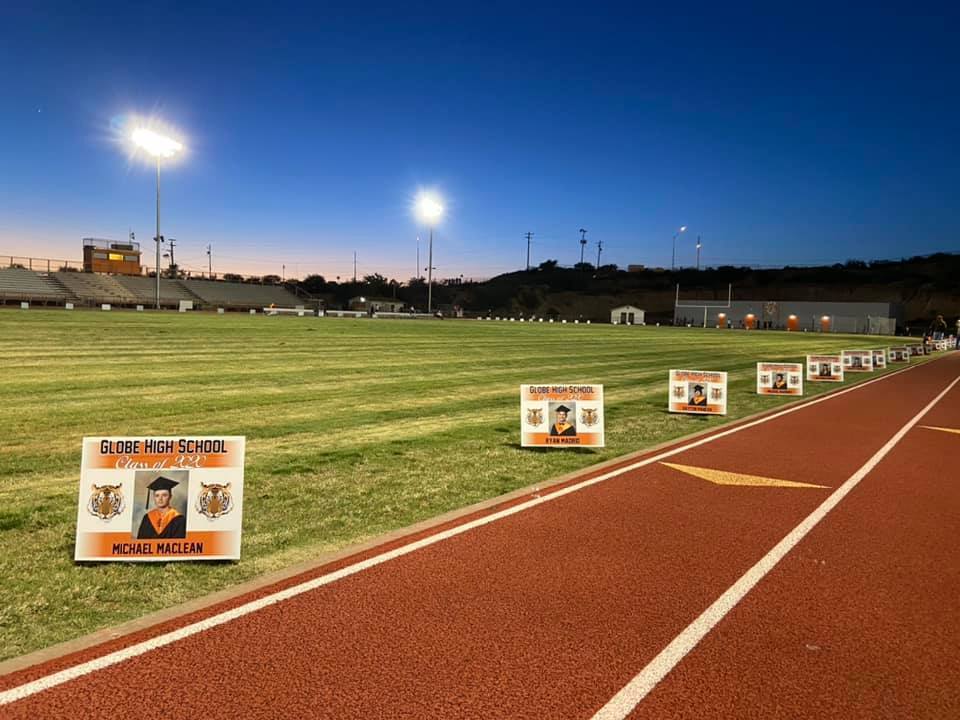 Celebrate Graduating Seniors!
Globe USD
Tuesday, June 09, 2020
The Class of 2020 celebrated their upcoming graduation tonight (the original graduation date) with a graduate sign walk at Harbison field. The graduate sign walk was an adaptation due to the current COVID-19 pandemic and allowed for appropriate social distancing. NOTE: this did not take the place of graduation which is scheduled to happen in June 🤞🏻).