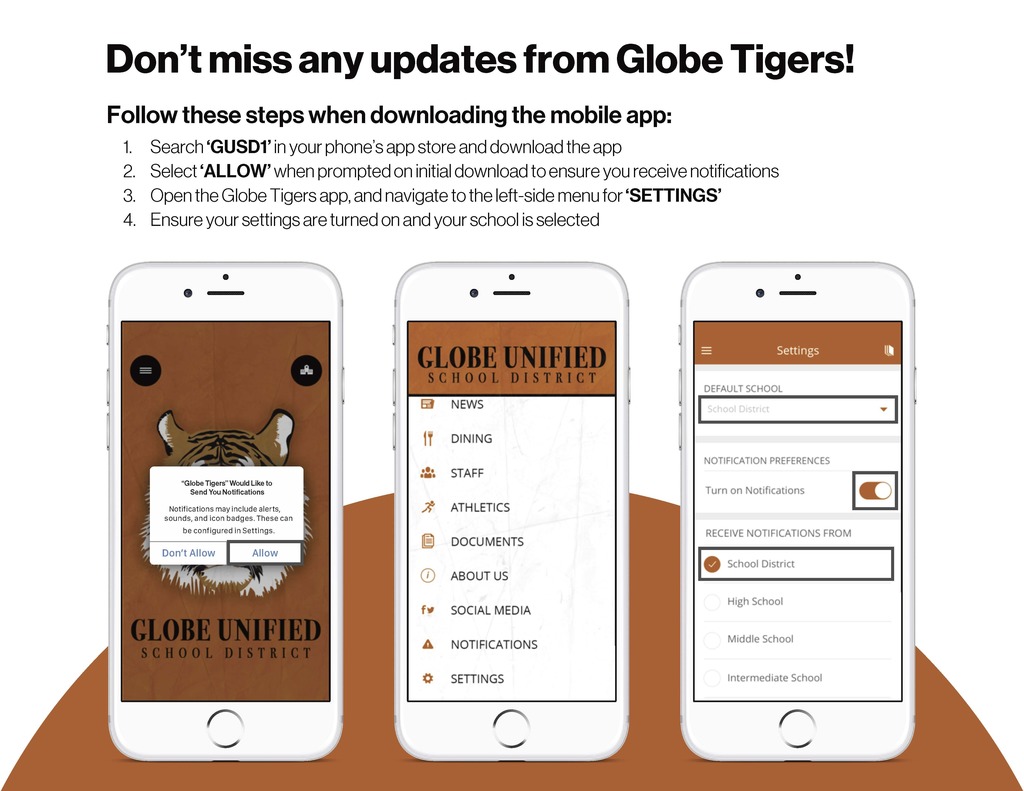 Dear GUSD Families and Friends, Last evening, the Globe Unified School District Governing Board approved the return to in-person instruction for our district beginning September 21, 2020. Their approval was for the three options (TKO- online; Hybrid- 2 days online, 2 days in-person; and In-Person - 4 days) attendance model that they had originally approved in July. The protocols including face covering requirements and other requirements for preventing COVID - 19 spread will be in place as we go back to in-person instruction.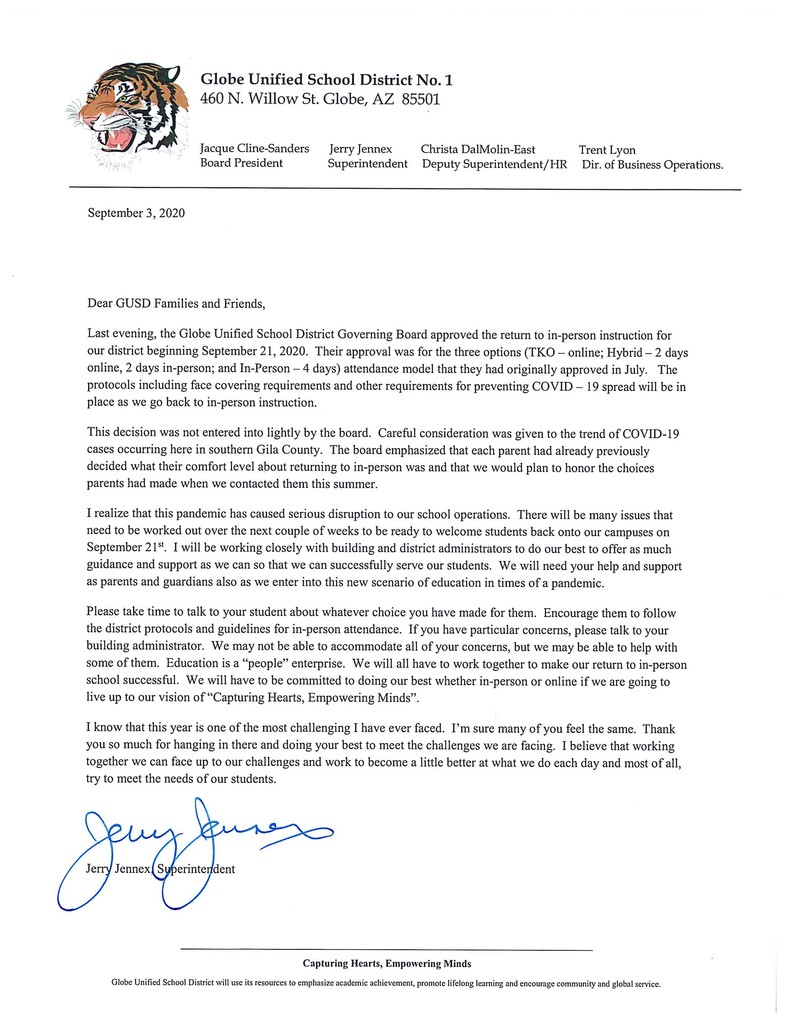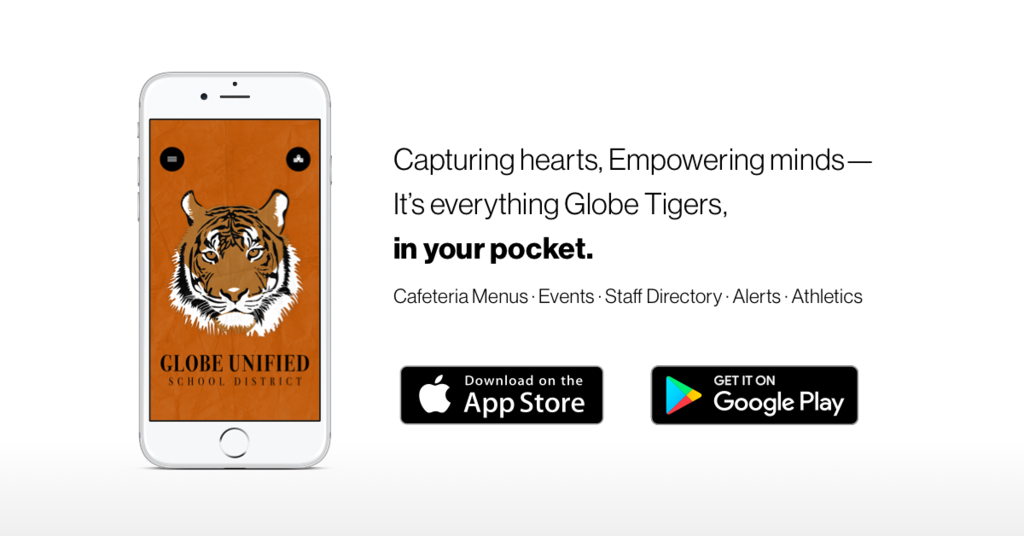 We are pleased to announce "Globe Technology Resources" page on Globe USD website. The new page provides how to videos for both parents and students. The page also includes some download links to keep your personal computer running needed programs for students to use Schools PLP, and other school related services. Please remember to subscribe to our YouTube channel so you get notifications on new content. Please check back often as we will continue to add more tech resources.
https://www.globeschools.org/o/gusd/page/globe-technology-resources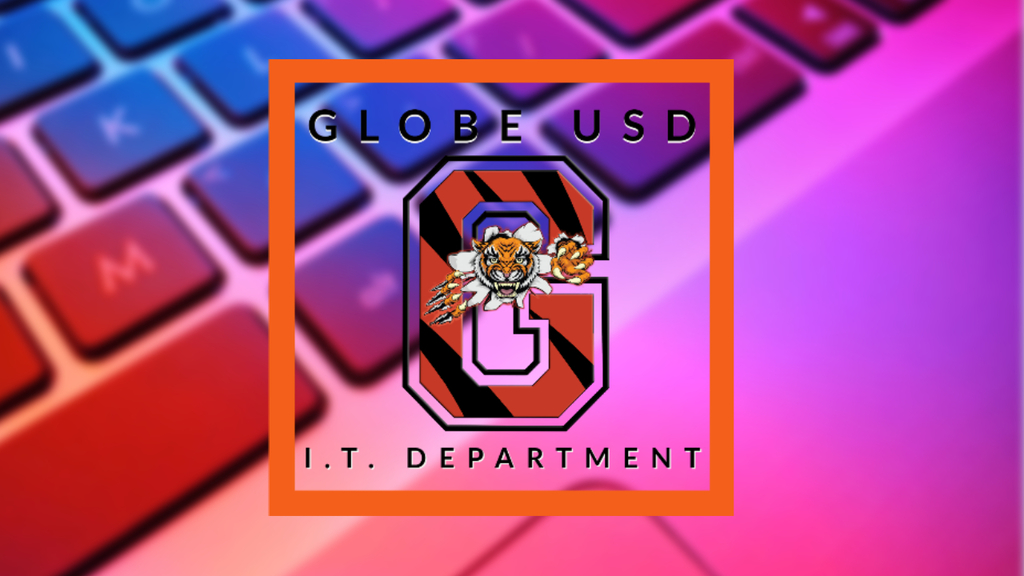 We're thrilled to announce Globe Unified School District's new app! Capturing hearts, empowering minds — it's everything Globe Tigers, in your pocket. Download the app on Android:
https://bit.ly/38vYej0
or iPhone:
https://apple.co/3gHAwTZ
.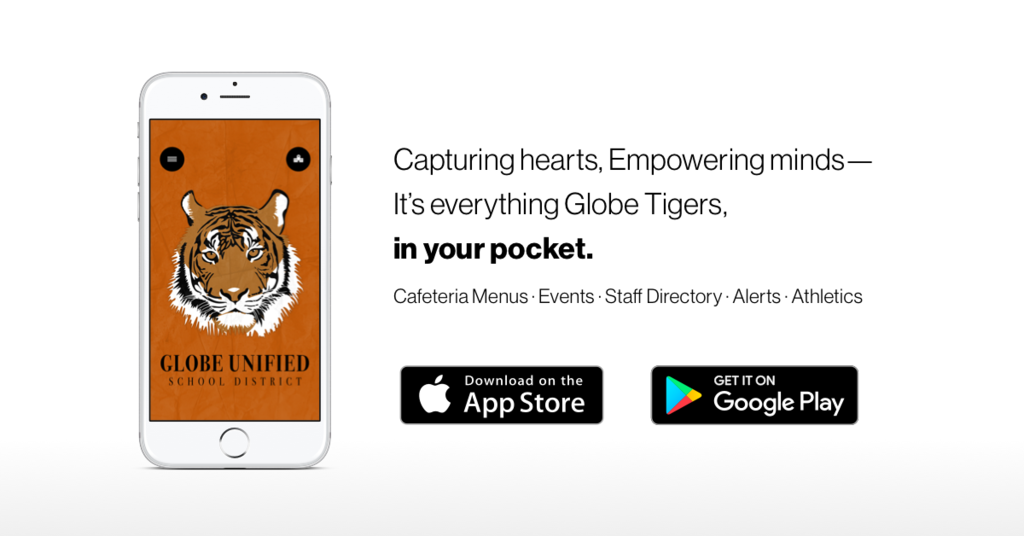 Hi Tigers. If you have sent me an email from your school account, I received it but I can't write back because they are updating all of your school emails. I promise I'm not ignoring you! Please feel free to email me from your personal email or message me here so I can answer your questions. Thanks Tigers! ~Ms. D Aja DeZeeuw School Counselor Globe High School Home of the Tigers P: 928-402-6108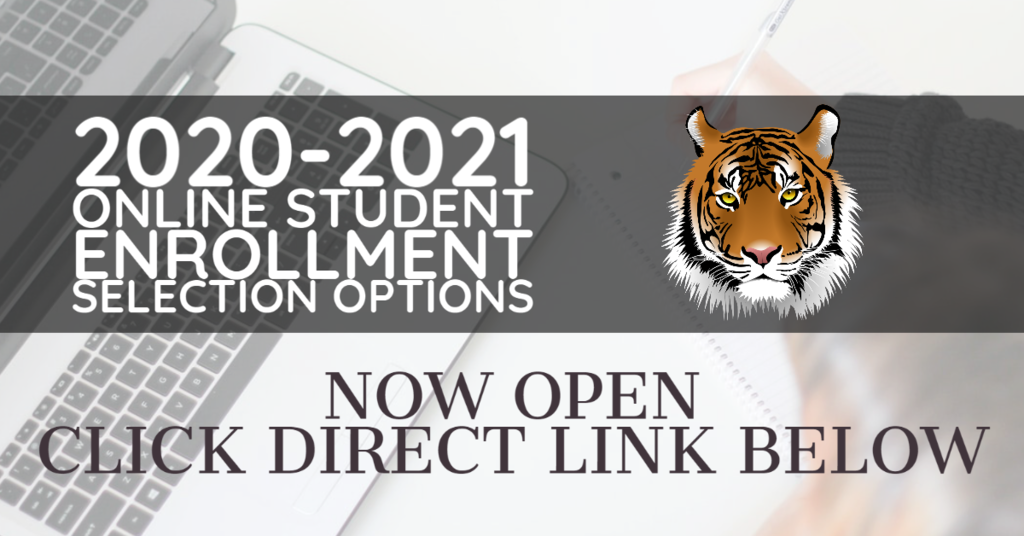 GUSD will be offering 3 different enrollment options for education in the 2020/2021 school year. click on the link below to review these options.
https://www.globeschools.org/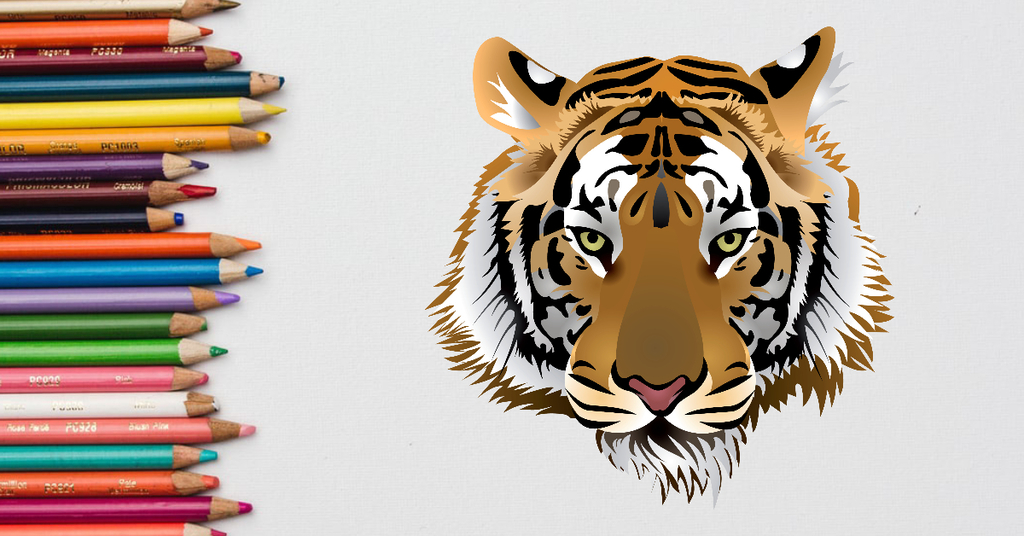 As a reminder, we will be serving, "FREE MEALS" curbside at Copper Rim Elementary starting Monday, July 6th, and every Monday, Wednesday, and Friday from 11 am to 1 pm through July 24th. To be safe, if you have filled out a Parent Waiver Form, you can pick up "FREE MEALS" for all your children without the children being present. Remember this program is open to any and ALL students. Please see image for more details.